Camping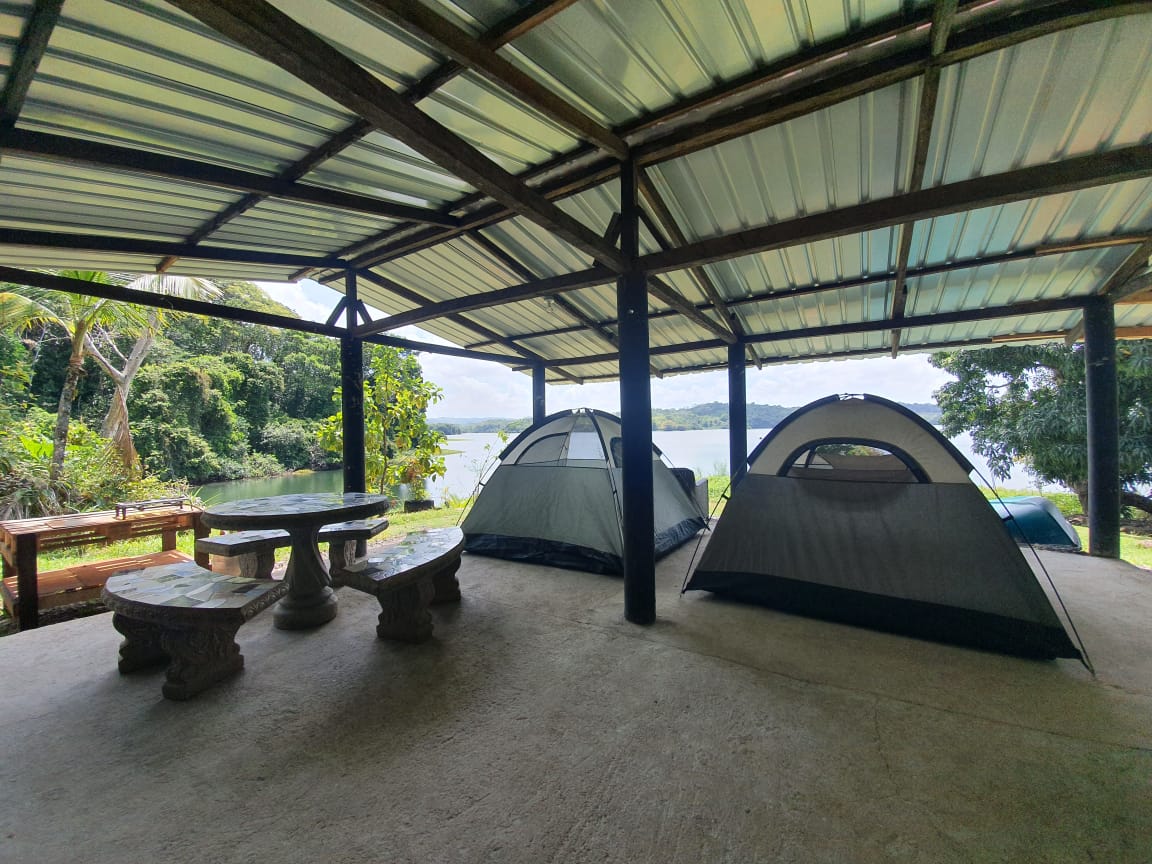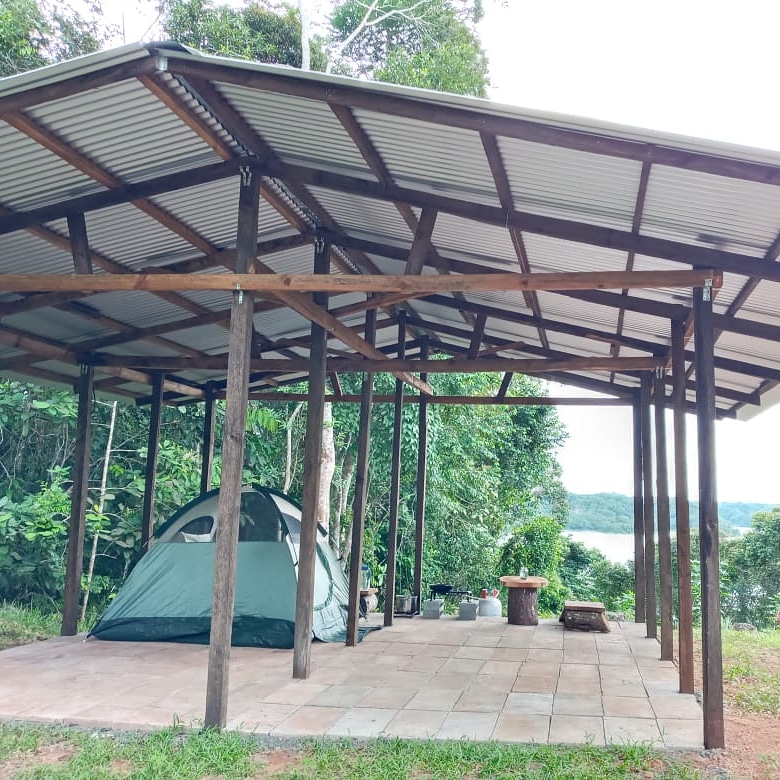 Come camping for one or more nights in the jungle. We have three types of campsites, suitable for various pop tents as follows:
.. Jungle Lake Lodge Veranda - private toilet, shower, kitchenette, fridge, tap water and electricity- fantastic location in the jungle
.. Lake Side Gazebo with tap water and electricity – 80 meters from toilets and shower - fantastic location at the lake
.. Lake View Gazebo - 170 meters from toilets and showers - beautiful view
The gazebos are campsites covered by a large roof and have a slightly elevated platform to protect you from the occasional heavy rain shower and for added safety in the jungle.
The Jungle Lake Lodge veranda is fully covered with a wide roof. Combining the rental of the two bedroom units with pop tents on the veranda could serve a group as large as 20 persons.
We set up the entire tent camp for you, consisting of the tent, a table, chairs, a garbage can, a lamp, two flashlights, an LPG based cooking set and drinking water.
However, you can also bring your own tent and equipment and just rent the campsite.